Storyboard
2019-05-10
It's been 3 long weeks since my last update, but I've got a storyboard to show for it! Truth is, I've been super busy.
DW has been working on an episode for BBC Panorama, so it's been late nights and weekends for her while I played single dad. And while I have not been entirely focused on story-boarding, I have been going over some literature on picture books and publishing (or getting published, rather). I've always had this fear of missing out on knowledge, so there'll always be some sort of guidebook in my bag or bedside table.
Enough of me babbling. Here goes: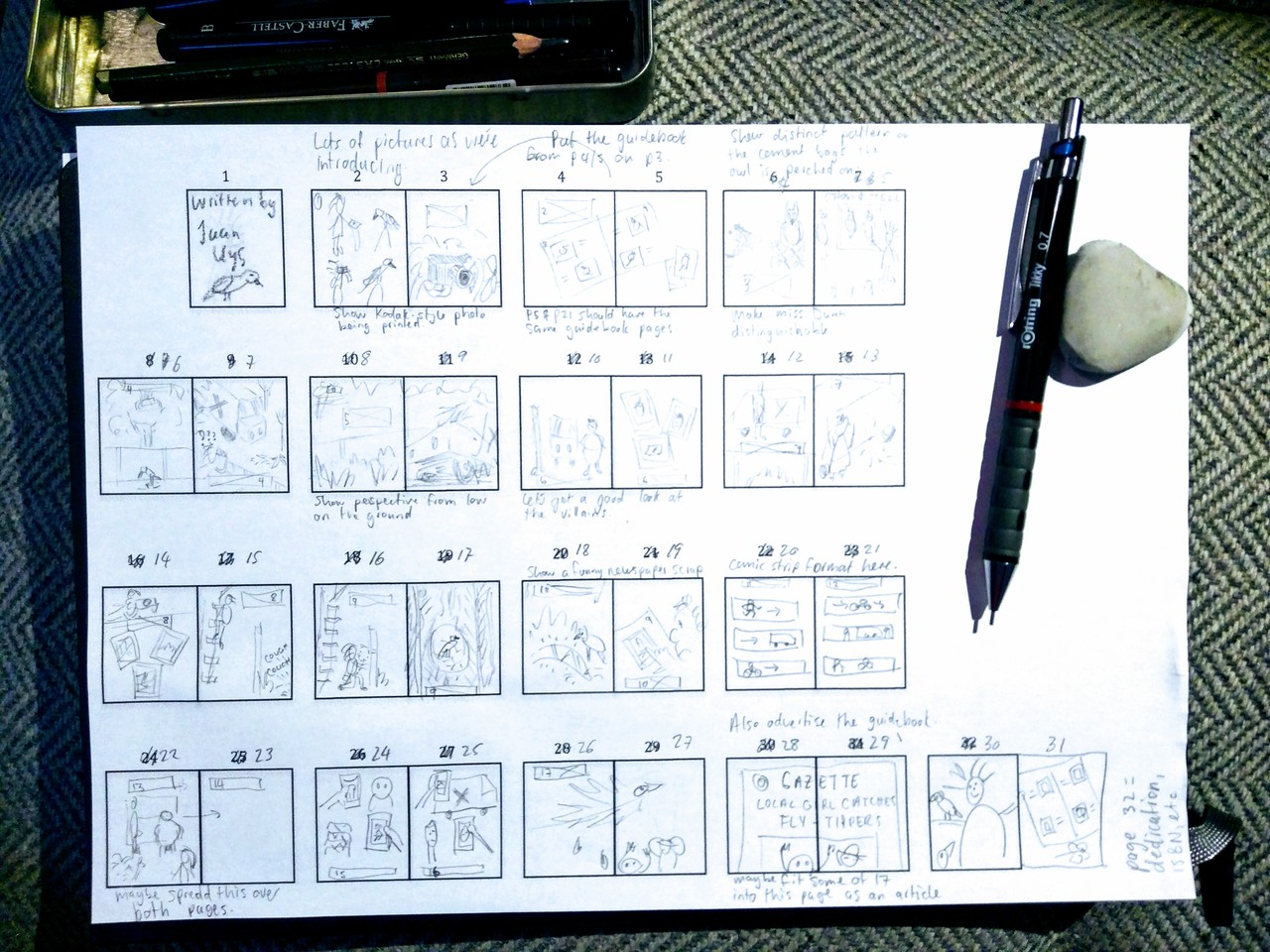 The art style I have planned for the book will be line illustration with colour in the areas of focus. That's the hypothesis, so once I have a dummy book I'll test it with my little ones.
Back to work!