Corn Wars
Corn Wars is pending release on the Google Play app store.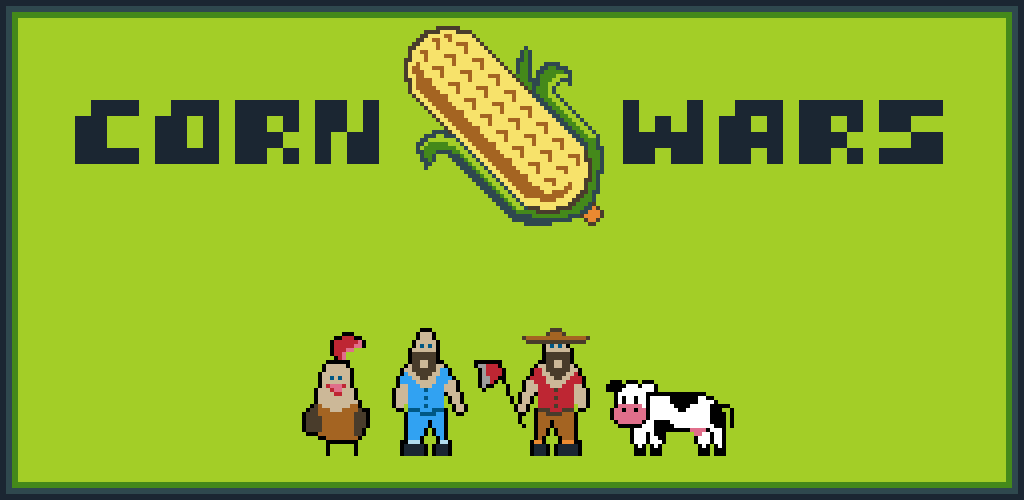 Recruit your farm animals and battle it out in the cornfields.
Corn is a hot commodity, and your cockerels know this. They want total cornfield domination, but can't do it by themselves, so they recruit the cows, the farmhands, and the farmers.
Corn Wars is a very simple turn-based game where you conquer as much of the hex-based map as possible.